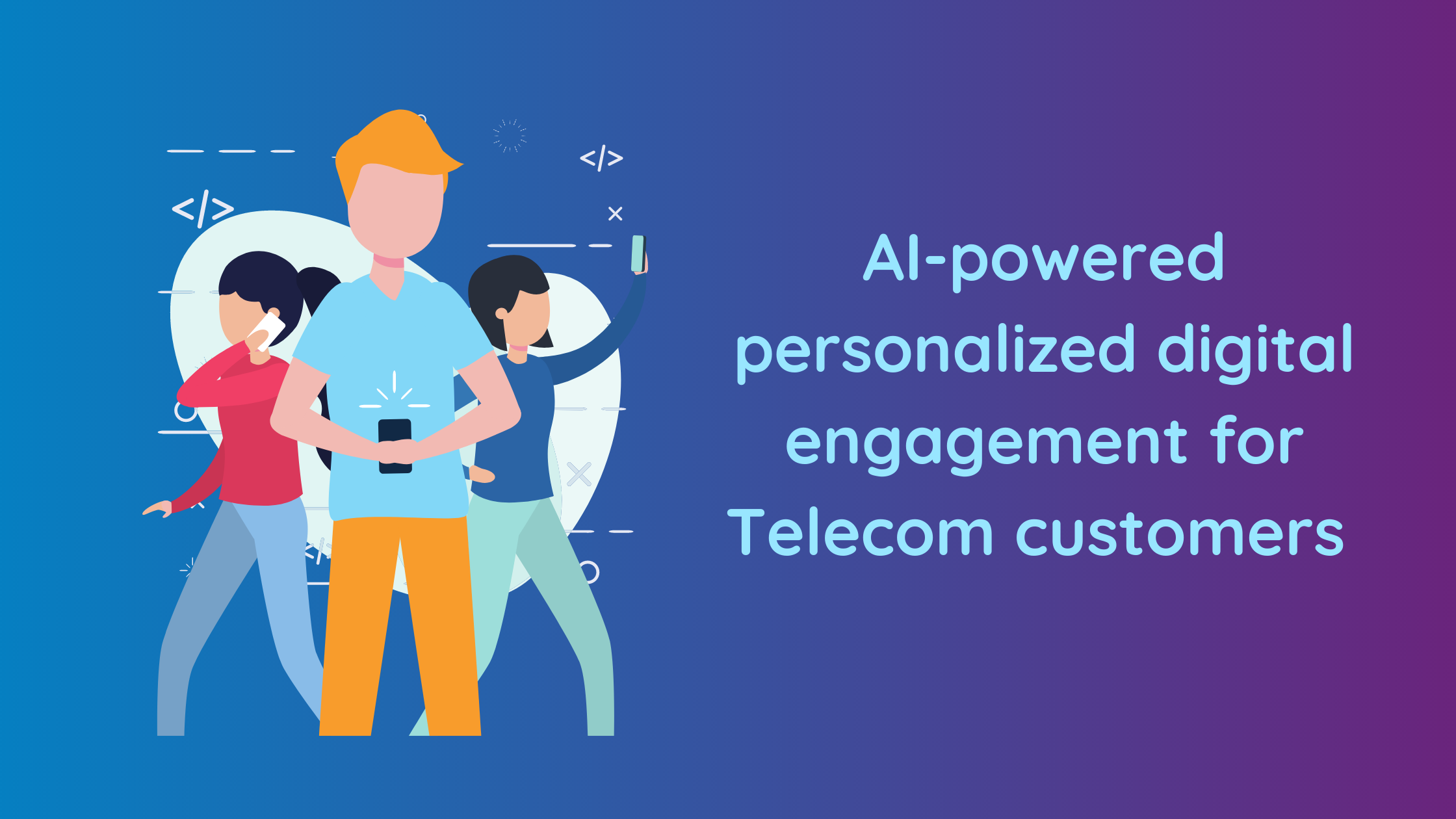 AI-powered personalized digital engagement for Telecom customers
Slow growth due to declining ARPU (average revenue per user), customer churn, industry saturation, and competitive disruptions are the biggest challenges faced by the CSPs today.

With increasing competition and changing customer behavior, how can telecoms ensure a continued increase in their upsell cross-sell revenues while enhancing their digital engagement?

According to the latest report by Mckinsey:

"Digital customer engagement and personalization is predicted to drive up to 30% uplift in upsell revenues, with a double-digit increase in conversion rates, for telecom companies"
AI for hyper-personalized customer engagement
TelcoBuddy composite AI platform enables CSPs to combine multiple realms of AI and interpret huge amounts of customer data to create dynamic customer personas. By proactively engaging customers with micro-targeted recommendations, we help CSPs increase order values & boost revenues throughout their customer journey.
Outcomes:
Dynamic persona-based recommendations with targeted cross-sell & upsell of own and partner products at every customer touchpoint. For example, offering an upsell bundle offer with added benefits to a customer who holds multiple smaller plans when he comes to make a new add-on purchase.

Personalized campaigns: New bundle & offer recommendations offered to existing customers on the channel of their choice & tailored to their persona by considering more than 35 attributes including- service usage patterns, data consumption, call patterns, add-on subscriptions, and more.

Contextual in-the-moment offers: Move from actionable insights to insight-based actions & deliver 'next best offers' and 'next best products' in real-time based on changing customer behaviors & contexts.

The key to this is delivering the right offers & rewards to the right customer at the right time, and not blasting them with notifications or calls based on guesswork. Today's customers demand value, and Telecoms need to give it to them at every step to stay ahead in a highly competitive environment.

With TelcoBuddy's AI recommendation platform, CSPs can not only drive insights from historical and contextual data, understand each customer's persona and intent in real-time but also automate proactive insight-based customer engagement across channels, languages & customer journeys.

Read our blog to know how telcos can leverage AI-powered personalization to boost digital sales for Telecoms.